BECOME THE PERSON YOU CAN BECOME
BECOME THE PERSON YOU CAN BECOME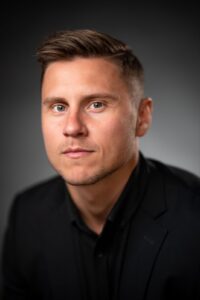 WHY? Beggi helps leaders develop their knowledge, strengths, skills and energy to fulfil their potential, create high quality connections and contribute to something greater than themselves. 
HOW? Beggi has been using evidence-based practices from coaching psychology and positive psychology to develop leaders, executives, teams and companies since 2018. He is a professional speaker and a facilitator for leaders, executives and teams.
WHAT?  Beggi's expertise lies in coaching psychology, positive psychology, well being, performance, meaning in life and meaningful work. 
WHO? Beggi Olafs is a PhD student in psychology at Claremont Graduate University in the USA. He has a MSc degree in Applied Positive psychology and Coaching psychology from the University of East London and BSc in psychology from the University of Reykjavik. He is also an author of two books (in translation from Icelandic), administered one of the most popular podcasts in Iceland and is a former champion of Iceland in soccer. People generally describe Beggi as a genuine and trustworthy person. He is ambitious, resilient and diligent, yet empathic and compassionate